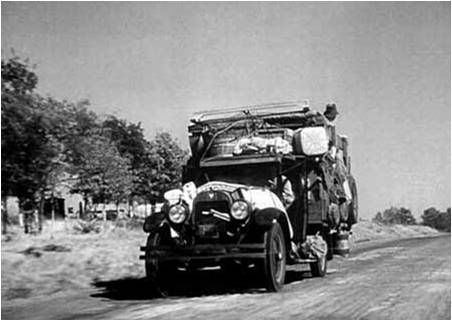 We're in a holding pattern for going here, trying to see if we are actually going to be heading to the beach. Due to Papa's work schedule and working 2 jobs these days, and a couple other factors, we won't actually know if we're going to go till the last minute.
So at the last minute, I could be packing up a family of 8 for a 2-day car trip! Yikes! There's no way this lazy mama is going to pack, only to unpack for not a few days later.
Thinking about it makes me a bit nauseous and excited all at the same time. Nauseous thinking about packing last minute, and the SUV stuffed to the brim, with 2 toddlers, and 2 teenagers, and 2 kiddos in-between, in that confined space with nowhere to escape for 2 straight days. Excited thinking about margaritas and real Mexican food that will ultimately adhere itself to my bum and thighs.
BUT it could also be the stuff family vacations are made of! Lots of time together. And there is that beach waiting for us at the end.
So in the mean time, I have a dozen lists on things to buy, things to pack, and things to do if we do end up going.
In the mean time, I've just gotta figure out where I can get the absolutely BEST sunblock ever, Blue Lizard. I simply can't go to

23° latitude without it, or my littles will turn into

French

fries! We take

melanoma

serious in these parts, as we should as they keep removing parts of the the older generation on my family.
There have been several long weekends, but with a family of 8, vacations are something we've kinda let go of. It's been over 4 years since this crazy bunch has had a real family vacation.
Finger's crossed!
PS- I'm pretty sure that's me in the middle with the hat. I look good in hats, but a little frazzled underneath.
That's Sunny on the far side. I can tell because she is looking demure and gorgeous, but a little concerned about being in the car for hours on end.
And my gorgeous buck of a husband, Henry Fonda at the wheel. I'm a lucky gal to be married to such a stud. He also looks divine in a hat.
What you can't see is Grandma in the rocking chair, tied to the roof. Ooops. Wrong movie.